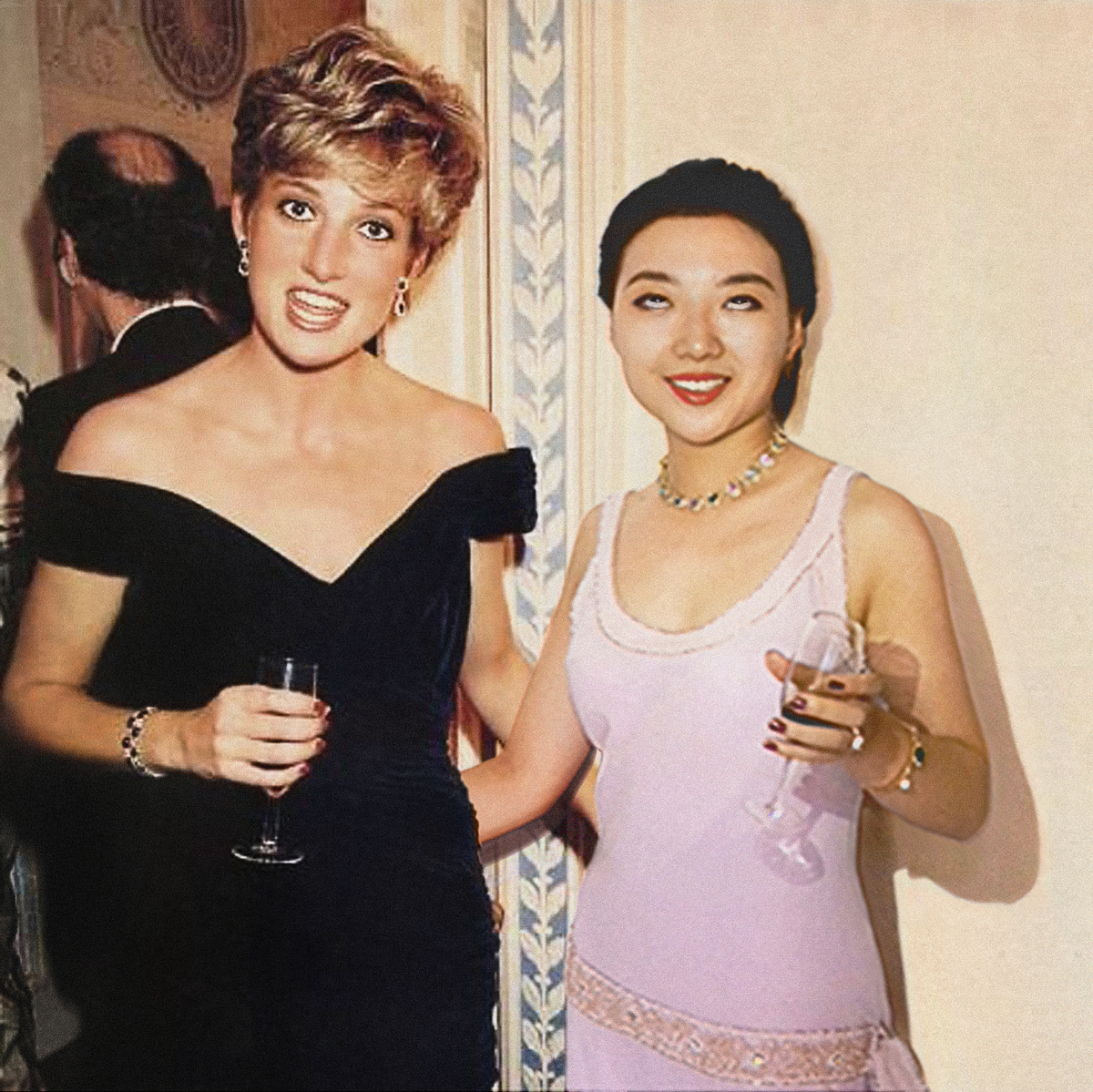 Diana Spencer & Céline Liu, 2014
Individual Image 7+2AP
size: 30x30cm
AP:60x60 cm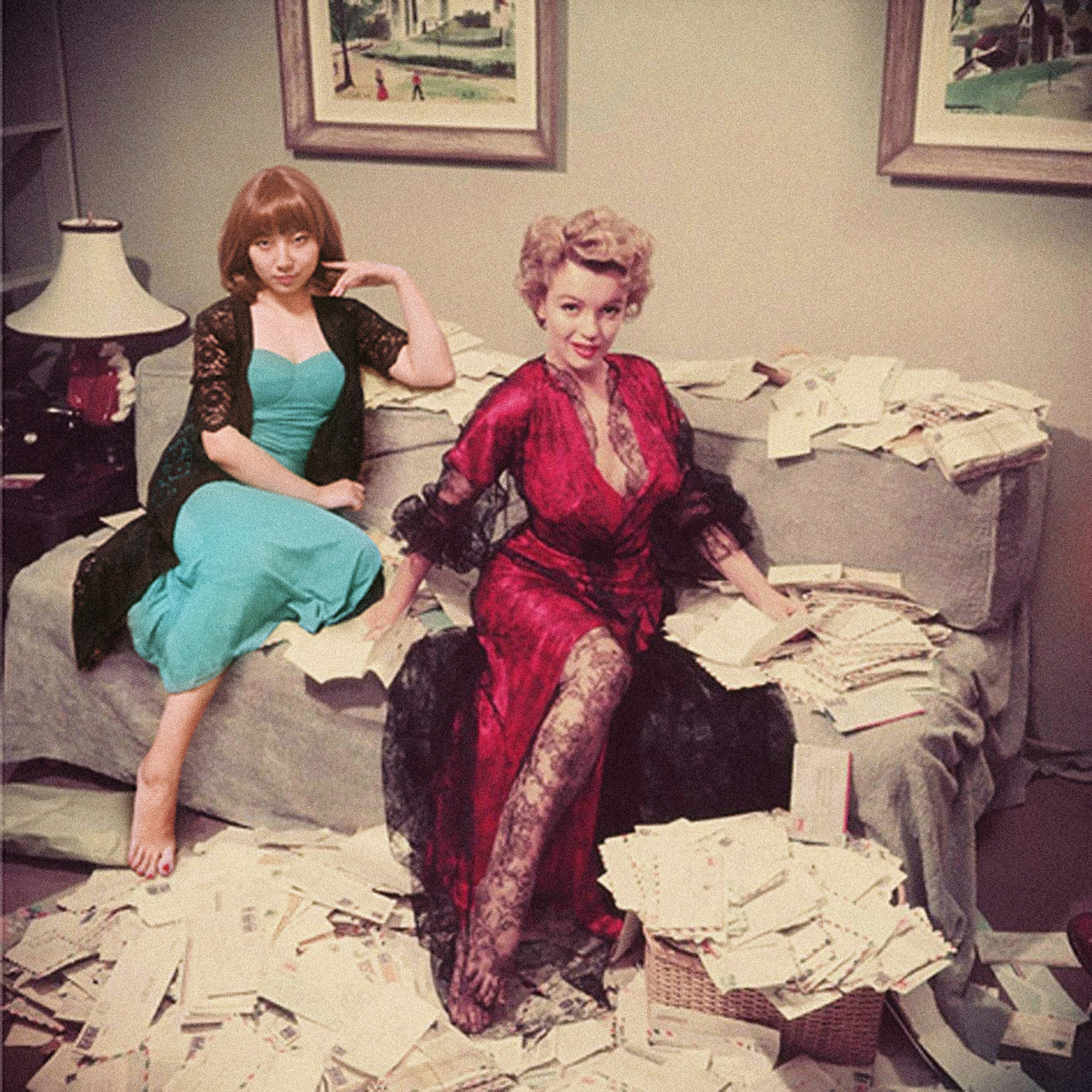 Marilyn Monroe & Céline Liu, 2014
Individual Image: 7+2 AP
size:30x30cm
AP:60x60 cm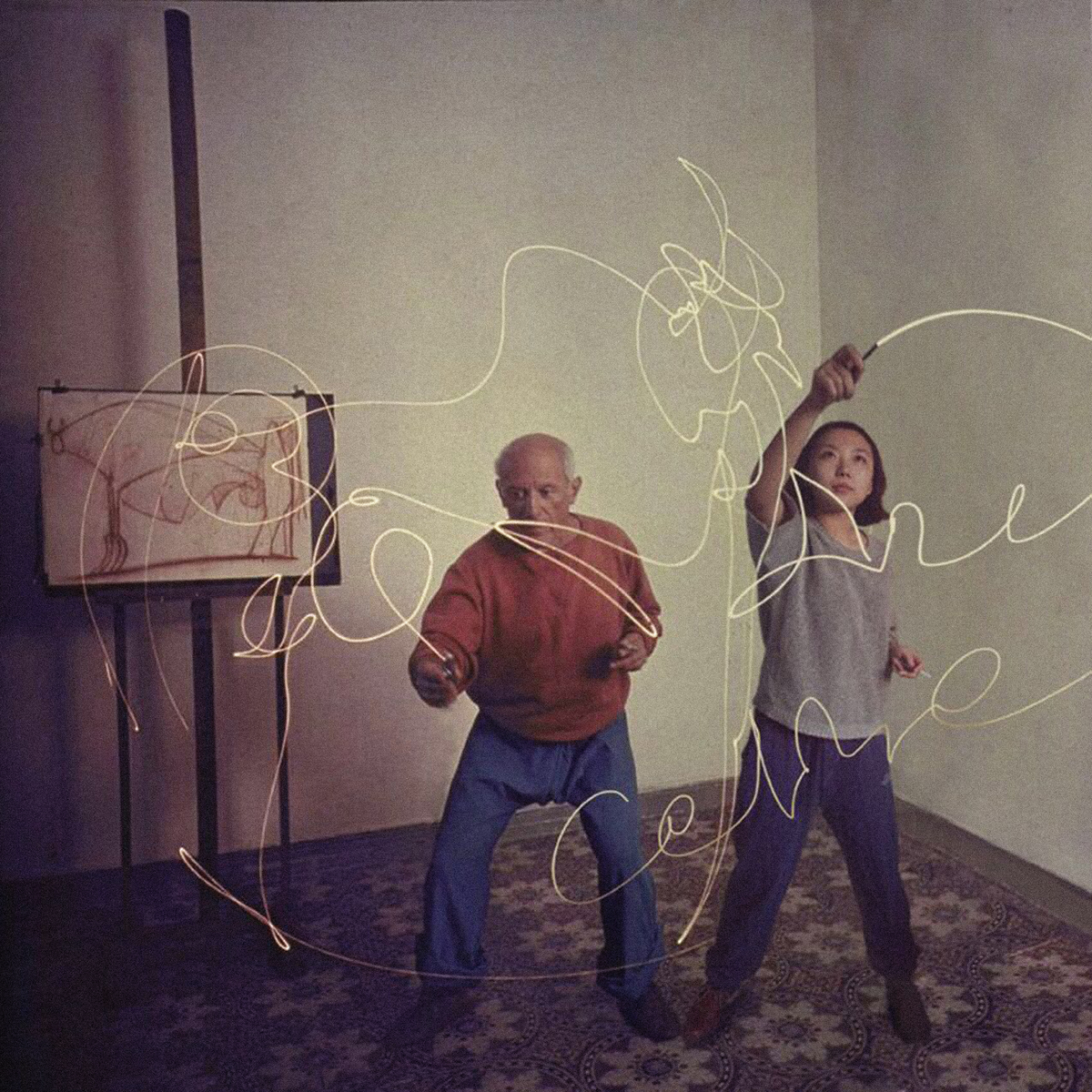 Pablo Picasso & Céline Liu, 2015
Individual Image: 7+2 AP
size: 30x30cm
AP: 60x60 cm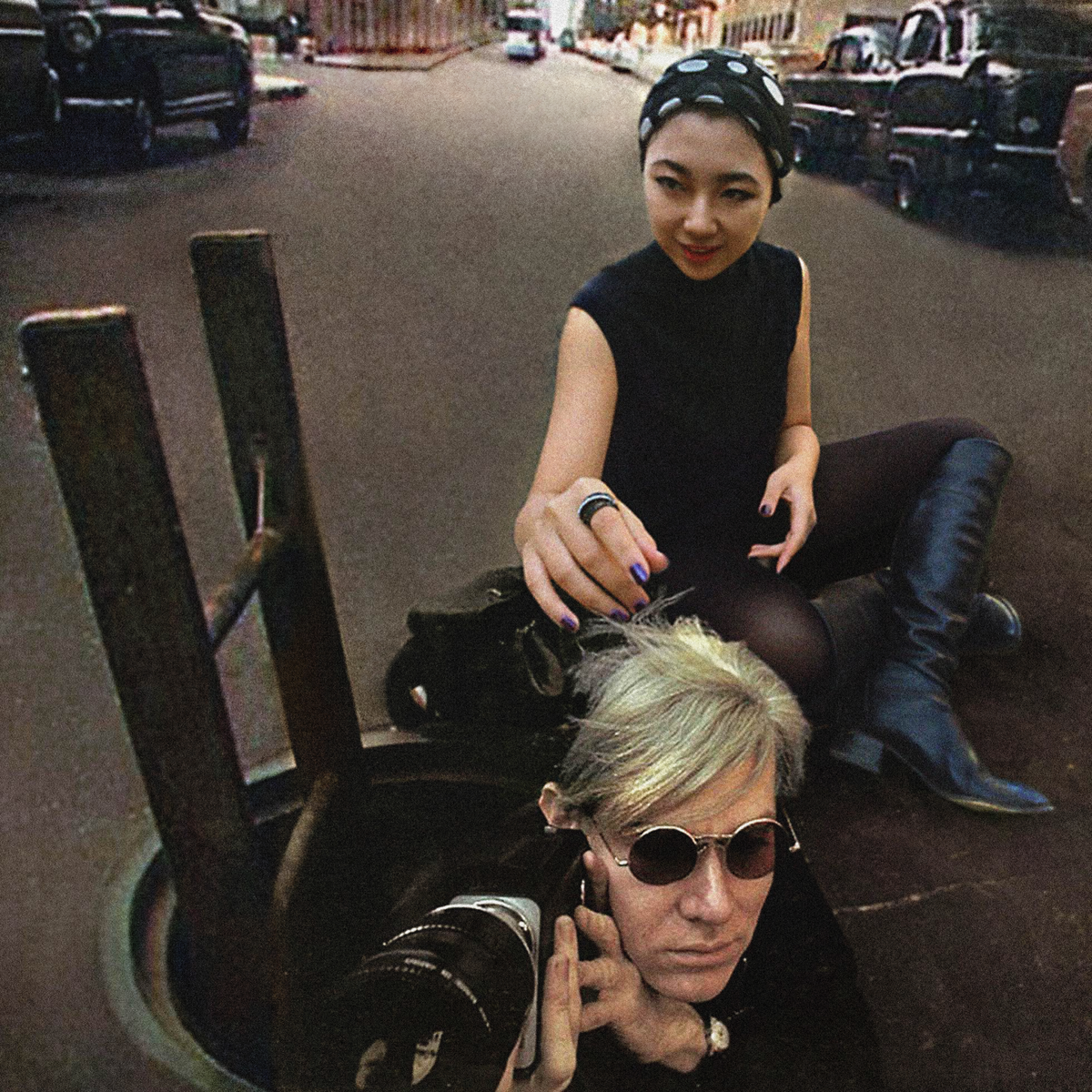 Andy Warhol & Céline Liu I, 2014
Individual Image: 7+2 AP
size: 30x30cm
AP: 60x60 cm
艺术简历
生于1990 年,现工作和生活于北京。2013 – 2016,清华大学美术学院摄影专业,硕士。2008 – 2012,鲁迅美术学院摄影系,学士。
获奖经历
2018年
获ParisBerlin fotogroup最佳展览奖ARTE | PIB Photography in Berlin-Award,德国/法国。
获Parallel Vienna艺术博览会NICE Art-Award作品奖,奥地利维也纳。
2016年
荣获"JIMEI--ARLES国际摄影节"最高荣誉——发现奖,中国
2015年
当选瑞士Musée de l'Elysée(爱丽舍宫摄影博物馆)第三届reGeneration全球展览及出版项目。
当选"TOP20—中国当代摄影新锐"。
个人展览:
Céline Liu: I'm Everywhere(候鸟空间/柏林/2018)
SIREN (Parallel Vienna/奥地利/2018)
The Artist Is Online (Preus Museum/挪威/2018)
The Artist Is Online(Photo Gallery VasliSouza/瑞典/2018) "艺术家在线" (长江当代美术馆/重庆/2016)
参展经历:
Paper Positions Furankfurt(候鸟空间/柏林/2019);
"本色出演:20位中国-以色列女性艺术家的影像作品"(上海科技大学/上海/2019);
Vienna Contemporary (Ostlicht.Gallery for Photography/奥利 地/2018);
Nuit de la Photo (La Nuit de Photo de Chaux-de-Fonds/瑞士 /2018);
"人工智能时代:摄影图像的空间转换" (清华大学美术学院美术 馆/北京/2018);
"查理·卓别林:卓眼世界" (余德耀美术馆/上海/2018);
阿尔勒国际摄影节(发现奖主题展/法国/2017);
"听我说"中瑞当代摄影的新叙事(OCAT/上海/深圳/2017);
"一次别离"(杨画廊/北京/2017);
集美•阿尔勒国际摄影季(厦门/2016);
林茨电子艺术节(奥地利/2016);
"经典造访"中国当代影像展(BA艺术中心/上海/2016);
"越界-过渡"国际跨媒体艺术节(JCCAC Art Village/香港/2016) reGeneration3 (爱丽舍宫摄影博物馆/瑞士/2015);
西岸艺术设计博览会(艾可画廊/上海/2015);
"Top20"中国当代摄影新锐(浙江美术馆/杭州/2015);
"是非"长江国际影像双年展(长江当代美术馆/重庆/2015)。
公共收藏:
美国芝加哥当代摄影博物馆、美国科恩家族艺术基金会、中央美院美术馆、上海龙美术馆、上海摄影中心、上海昊美术馆、广东美术馆、 丽水摄影博物馆、谷仓当代影像馆。
作品曾被纽约时报,纽约中文电视,多伦多星报,瑞士时报,德国明镜周刊,美国WIRED,法国电视新闻,法国解放报,德国Der Greif杂志等重要媒体报道。
Art Resume
Liu Silin(Celine Liu),Born 1990, lives & works in Beijing,2013 – 2016 Tsinghua University, MFA, Photography, Beijing, China2008 – 2012 Luxun Academy Of Fine Arts, BA, Photography, Shenyang, Liaoning Province, China.
Award:
2018
ARTE | PIB Photography in Berlin-Award, presented by ParisBerlin fotogroup, Berlin, Germany / Paris, France.
NICE Art-Award at Parallel Vienna, Vienna, Austria.
2016
Discovery Awardat Jimei x Arles International Photography Season, Jimei, China / Arles, France.
2015
Shortlisted in the reGeneration3 exhibition and publication project of Musée de l'Elysée, Lausanne, Switzerland.
Shortlisted of TOP20 Chinese Pioneering Contemporary Photography, Hangzhou, China.
Solo Project:
Céline Liu: I'm Everywhere (Migrant Birds Arts Space/Berlin/2018).
SIREN (Ostlicht.Gallery for Photography/Parallel Vienna 2018/Austria).
The Artist Is Online (Photo Gallery Vaslisouza, Preus Museum/Fotografiets Dager 2018/Norway/2018).
The Artist Is Online(Photo Gallery Vaslisouza/Sweden/2018).
The Artist Is Online (Yangtze River Museum of Contemporary Art/China/2016).
Group Exhibition:
Paper Positions Furankfurt (Migrant Birds Arts Space/Berlin /2019)
Impersonating Myself: Photographs and videos by 20 Chinese and Israeli Women Artists (Shanghai Tech University/Shanghai/2019).
Vienna Contemporary (Ostlicht.Gallery for Photography/ Austria/2018).
Nuit de la Photo (La Nuit de Photo de Chaux-de-Fonds /Switzerland/2018).
2018 Photo – ADT: Coming Image (Art Gallery of Academy of Art & Design, Tsinghua University/Peking/2018).
Charlie Chaplin (Yuz Museum/Shanghai/2018).
Rencontres d'Arles (SNCF shed of Arles/2017).
Follow_Me - New narratives in contemporary photography, China-Switzerland (OCAT Shanghai/Shanghai/2017).
A Separation (Gallery Yang/Peking/2017).
JIMEI•ARLES International Photo Festival(Xiamen/2016).
Ars Electronica Animation Festival (Linz, Austria/2016).
A Visit to Classic-Chinese Contemporary Photography and Video Exhibition (BA Art Space/Shanghai/2016).
Crossing Border-Border Crossing-International Festival of Crossing Media (JCCAC Art Village/Hong Kong/2016).
reGeneration3-The Third Edition Of reGeneration International Exhibition &Publication Project (Musee de l'Elysee/Switzerland/2015).
West Bund Art & Design (AIKE Gallery/Shanghai/2015).
Top20-Chinese cutting-edge contemporary photography exhibition (Zhejiang Art Museum/Hangzhou/2015).
Rea l& Unreal-The First Edition Of Changjiang International Photograph & Video Biennale (Yangtze River Museum of Contemporary Art/Chongqing/2015).
《我无处不在》自述
电影《超体》里讲了一个趋势:当人的智能开发到100%后,作为智能承载媒介的身体就会灰飞烟灭,"I am everywhere"说明能量跨越时间和地域的限制,人此时转化为了"神"。而当物质媒介不再能承载信息能量的时候,媒介形态即会消散。而图像就是这样充斥满了"everywhere",它有着巨大的能量,也有着巨大的虚妄,它即是终结,却也是起源。
我自己进行的各种影像实践,好像一直在寻找关于摄影的答案,却也一直在否定得到的答案。也许在今天关于摄影与影像问题的探究,对摄影本体语言与边界的探索,该回归到摄影的本质上去进行重新定义。这个项目是对于时代症状的反思和排演,我在网上收集一些名人的照片,然后通过PS把自己的形象介入画面。形成新的篡改过的历史影像,并发回到网络上,使其与原历史照片被平等的传播。我把自己当做一种传播介质,试探和演绎当今图像的多舛命运而又无处不在:I am everywhere。
每一次拍照,每一次传播,都变得像是对生活的祭祀仪式。对图像的依赖与崇拜缓解了网络生存环境造成的恐惧与疏离。我们迷失在这种非理性的崇拜中,同时分泌出一种全新的自我,或者说是释放了压抑的本我,这样的过程驱逐了对环境的恐惧和无助,而原始的又失序的环境或许又给了我们重新选择命运的自由与机会。
I'M EVERYWHERE
The film Lucy conveys the following truth: once a person's intelligence develops beyond 100%, the body, which serves as the intelligence-bearing vehicle, will turn to ashes. The descriptive capacity of "I am everywhere" surmounts temporal and geographical constrains, and at that time, a person transforms into a "god". When material media can no longer bear the energy of information, the form of the medium will similarly dissipate. In this way, the image is chock full of "everywhere"-it has immense energy, but is also hugely false; it is the end but also the origin.
In my own image-making process, I always seem to be looking for an answer to photograph, yet I' m always denied that answer. Perhaps today when investigating questions of photograph and images, and probing the language and borders of photograph itself, one should return to a redefinition of the essence of photography. I collected photographs of celebrities, and intervened in these images by photoshop. The new images which have been tampered with, were sent back to the internet and spread as equal as the originals.I believe what I can do is constantly seeking out a more accurate form to present the scope and essence of photography. And now, perhaps this question no longer needs to be sought out and distinguished because it has already become "I am everywhere".
Every time we photography and share it, it becomes like a ritual ceremony of life. Our dependence upon and worship of images eases the dread and estrangement produced by our digital living environment. We are lost in this irrational worship, simultaneously emitting an entirely new version of ourselves, or say we are releasing our pent-up selves; such a process expels he fear and helplessness of the environment, and the original but disordered environment maybe also gives us the freedom and opportunity to reselect our fate.